Professional Dog Training
with a "Distinct European Flavor"
is a Minimum 30 Day Program
The "BEHAVIOR BOOT CAMP" program is designed for dogs that are NOT HUMAN OR DOG AGGRESSIVE or that HAVE high levels of FEAR and ANXIETY, as that takes longer to work with. (For those problems, check out Euro Pros "Aggression Boot Camp")
All of our programs are as much about behavior rehabilitation, as they are about obedience commands. So many dogs are great at obedience, but they cannot hold a command around basic distractions. So many dogs have great obedience, but they do not have a calm state of mind. It is so important for us and the dog, that we are able to work with the dog on these issues.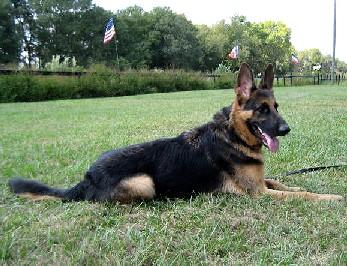 Kobe looks like such a nice dog here . . . but he can hardly wait to JUMP UP ON YOUR MOM the next time she stops by!
An

Evaluation/Training Session
Is Required Prior to your dog's Acceptance in
any of Euro Pros'
Behavior or Aggression
The first thing we start working on is to have a calmer dog that listens better and is not reactive to all of the environmental stimulants around your home, and in his world. By starting in that manor, we are better able train your dog on the obedience commands you need. We, at Euro Pros, look at dog training as a lifestyle and not a series of tricks, our training and rehab program becomes part of your lifestyle, as it does for your dog.
As far as obedience, we work on the following with your dog:
Walking properly on a leash without pulling, barking, lunging, sniffing, or reacting to dogs and/or distractions

Sit

Down

Place command

Correcting bad behaviors – jumping up on people, jumping on countertops, mouthing, nipping, chasing, playing keep-away

Recall training (with, and without distractions)

Separation Anxiety (some separation issues need a longer program)

Crate Nonsense (barking, whining, etc.)

Heeling properly on leash and eliminating leash reactivity (some intense leash reactivity needs a longer program)

Building confidence with your dog so you get a better and well mannered dog.

Calm on Command training – having your dog be calm in all situations, without him/her having to be worn out with hours of walking/play time

Leadership skills with your dog so your dog understands proper pack order with humans, eliminating a lot of pushy behavior dogs have. This is also great for nervous fearful dogs.

Work with your dog on the anxiety and fear that is driving most unwanted behaviors
Training to any Board & Train
Program for very a nominal charge
To set up a training reservation call
seven days-a-week from 9:00 AM to 9:00 PM
Euro Pros K-9 Center works with all the breeds . . . Big Bruisers to Little Pixies!
When your dog is finally ready to graduate from

"BEHAVIOR BOOT CAMP"

, we'll have you (and the others in your household) come in for a two hour graduation session. We discuss the psychology of each modification, the underpinnings and exactly how your dog accomplished these changes. We teach you how to handle the dog in each situation and physically work with you to master the handling techniques. We then show you just how well your dog is doing, by bring out your dog and, with us doing the handling, show you just how much he has accomplished.
Only then do we put you together with your dog and work with you and your dog until the two of you are communicating and he is responding appropriately.
We then teach you a three to four minute routine that you can do with your dog when you get home. This three to four minute routine, done several times a day at your home, will help transfer the habit of him responding correctly to us here at Euro Pros to responding correctly for you at your location.
While we cannot guarantee this program, Euro Pros' success rate with its "BEHAVIOR BOOT CAMP" program has been very significant.
Euro Pros K-9 Center's

"BEHAVIOR BOOT CAMP"

problem solving program has proven its effectiveness and success with hundreds of graduates living in-harmony with their human families across the country.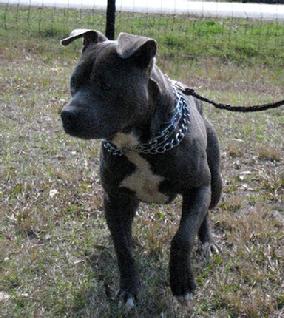 Blue was certainly a hand full when he came in for Behavior Boot Camp . . . however, a year later, Blue ended up a Certified Service Dog!
An Initional Evaluation/Training
Eval./Training Session: $195/hour
Please Note:

After the Evaluation/Training
Session the you have the option of scheduling additional speciality Private Training Sessions or enrolling your dog in one of our Behavior or
Aggression Board & Train Programs.
"Behavior Boot Camp" Board & Train Program Pricing:
Euro Pros Training Center will develop and execute a comprehensive training program specifically designed to meet your needs or solve your dog's problems.
Please Note: An "Evaluation" is required in order for you to enroll you dog in the "Behavior Boot Camp" program below. When you come in we will evaluate and then be able to give you an estimate of the time it will take to accomplish your goals.
>> Let our

"Behavior Boot Camp"

Pros BOARD & TRAIN Your Dog IN-KENNEL FOR YOU!

> "Behavior Boot Camp" a minimum 30 days is:
. . . only $4,495 and
includes the boarding
and that includes a 2 hour graduation program with handler training . . . plus four (4) 1 hour private training sessions after graduation should you need additional help.
>>> Please Note: "Invisable Leash" (Remote Collar) Training is available in all Euro Pros Boot Camp Programs for an additional $295. If requested, an appropriately sized Professional Dogtra Remote Training Collar will be provided.
>>> Reservations: We do require a reservation for a board & train program. You can preset a reservation and pay over the phone with any debit or credit card.
>>> Medical & Refund Policy: Should a medical situation arise while your pet is in our care, you agree to give Euro Pros permission to give care, to medicate your pet appropriately and to contact a Vet in your behalf. You do agree to pay at pick up, for all Vet bills incurred and medication administered. Once the dog has been dropped off and training commenced, there will be no refunds. Euro Pros will; however, offer to either substitute a different program or to provide the client with a non-transferable, credit that is good for up to twelve months.
>>> Discounts Available: Euro Pros K-9 Center offers a 10% discount for all dogs when Training Multiple Dogs.
Call Euro Pros, today, to set up a
reservation for your dog:
35571 Florida 70, Myakka City, FL 34251
Office: 941-444-6605
Toll Free: 800-797-2954
(We take calls from 9AM to 9PM - 7 Days-A-Week)
Serving Florida's gulf coast area from the Tampa to Fort Myers